Faster code
ArrayFire is a fast, hardware-neutral software library for GPU computing with an easy-to-use API. Its array-based function set makes GPU programming simple. A few lines of code in ArrayFire can replace dozens of lines of raw GPU code, saving you valuable time and lowering development costs.
---
Download ArrayFire
---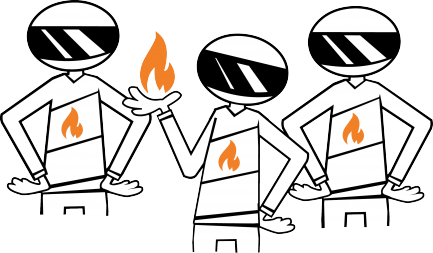 ---
---

---
Video content analysis is the basis for categorizing videos and enabling search by content. Google used ArrayFire to extract motion features in video, improving performance by substantially accelerating the solution of the L1-regularized least-squares optimization problem.

---
Andrew Shin, Market Risk Manager of Koch Supply & Trading, achieves significant performance increases on option pricing algorithms using ArrayFire software, "My buddy and I are, at best, novice programmers and we couldn't imagine having to figure out how to code all this in CUDA."

---
The main thrust of this research was improving Mars rover image compression via GPUs and genetic algorithms. With ArrayFire software and GPUs, the researchers were able to achieve 5X speedups on the larger data sizes.
---
---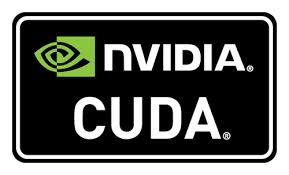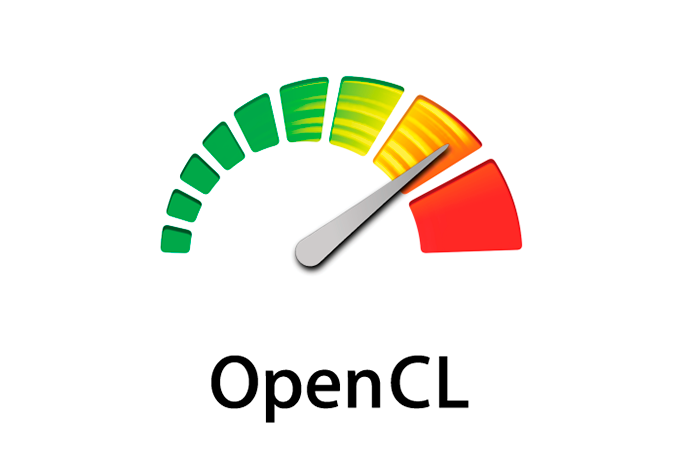 ---
ArrayFire for CUDA and OpenCL
ArrayFire supports CUDA-capable NVIDIA GPUs and most OpenCL devices, including AMD GPUs/APUs and Intel Xeon Phi co-processors. It also supports mobile OpenCL devices from ARM, Qualcomm, and others.
ArrayFire is a high-performance software library designed for maximum productivity and speed without the hassle of writing difficult low-level device code. Each of ArrayFire's functions has been hand-tuned by our CUDA and OpenCL experts.
---
Mobile GPU Computing
Mobile GPUs offer accelerated performance. If you would like to use ArrayFire in a mobile application or if you would like to hire our mobile acceleration services, email us at sales@arrayfire.com and include a description of your application.
Our clients have achieved between 5X to 30X speed boosts for convolutions and other compute functions on mobile devices. It enables:
Real-time video processing
Better augmented reality
Better computational photograph
Faster data processing
All mobile devices have a GPU which can deliver greater compute throughput than the CPU. Why not use the GPU to make your app faster?
---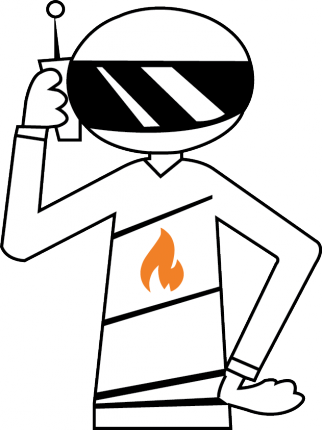 ---
Documentation
ArrayFire for C, C++, and Fortran
Open the hood—take a look at the beautiful nitty-gritty.
CUDA & OpenCL C/C++
Functions
Hundreds of functions, hand-tuned and optimized by our engineers.
ArrayFire Functions
User Forums
Every post gets a response from ArrayFire engineers.
User Forums
---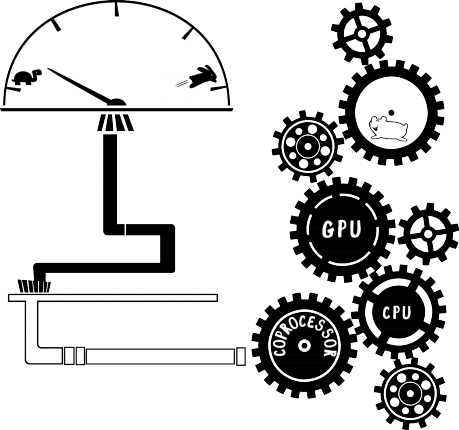 ---
---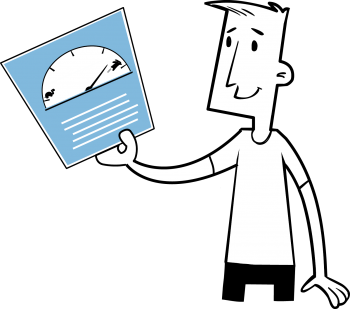 ---
.
.
---
.
.
---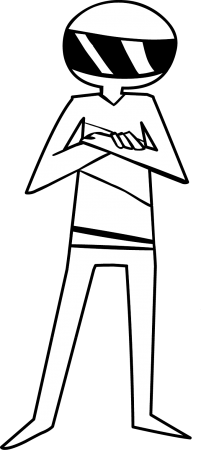 Functions
Basic Operations
 Arithmetic
 Signal Processing
 Image Processing
 Statistics
 Visualization
---
Download ArrayFire
Hardware
 CUDA
 OpenCL
Languages
 C/C++
 Fortran
Advanced
  GFOR Loop
Platforms
 Windows
 Linux
 Mac
Data Types
 All types
Support
  Forums
---
---
ArrayFire Developer
$499 / year
$149 / year (Academic)
Dedicated license
Starts at 2 GPUs or devices
Linear algebra
Sparse matrices
Phone support
Premium support & consulting
Purchase
ArrayFire Pro
Most Popular
$1,499 / year
$525 / year (Academic)
Dedicated license
Starts at 2 GPUs or devices
Linear algebra
Sparse matrices
Phone support
Premium support & consulting
Purchase
ArrayFire Enterprise
$2,999 / year
$1,049 / year (Academic)
Dedicated license
Starts at 2 GPUs or devices
Linear algebra
Sparse matrices
Phone support
Premium support & consulting
Purchase
---
Case Studies
Learn how ArrayFire has worked in real code, including applications in academia, finance, government, life sciences, manufacturing, media, and oil & gas.
---
Academia
Finance
Authors: Koch Supply & Trading
Speedup: 51.8X
Andrew Shin, Market Risk Manager of Koch Supply & Trading, achieves significant performance increases on option pricing algorithms using ArrayFire software to accelerate his code with GPUs. Andrew says, "My buddy and I are, at best, novice programmers and we couldn't imagine having to figure out how to code all this in CUDA." But he found ArrayFire software to be straight-forward. With these results, he says he can see ArrayFire software and GPUs populating Koch's mark-to-futures cube, which contains its assets, simulations, and simulated asset prices.
Authors: Automated Trader
Speedup: 37.5X
The Q1 2012 issue of Automated Trader contains an excellent Mashup piece reviewing software for algorithmic trading. The article provides a wonderful glimpse into the 1-2 month adventure of Andy Webb, Automated Trader.s Founder, and Wrecking Crew building a fast trading platform from several technologies. The full trading platform they built was quite extensive. The part that caught our eye was the core computational component of the pipeline. That component involved permuting 1,000 potential pairs with cointegration tests for 350 time windows on each potential pair.

The world of Quantitative finance is all about getting accurate results really, really fast. ArrayFire is working with one of the largest banks in Spain to maximize their output using GPUs. Click the link below for an overview of the uses of GPU computing in finance.
Government
Life Sciences
Manufacturing
Authors: Andrew Ng, Stanford University
Speedup: Ability to process many images in parallel
Stanford researchers in Andrew Ng's group used GPUs and ArrayFire software to speed up their work on Feature Learning Architectures. They decided to use ArrayFire software for this study because of the need to quickly evaluate many architectures on thousands of images. ArrayFire software taps into the immense computing power of GPUs and speeds up research utilizing many images.

Authors: Drs. Capozzoli, Curcio, di Vico, and Liseno, Universita di Napoli Federico II
Speedup: 10X
In order to investigate changes of forest biomass, scientists use microwave tomography to image the vegetation. At the smallest scale, individual plants can be imaged to investigate branching and growth, but even synthetic aperture radar can reveal large-scale changes in regional ecology. To the right, you can see the experimental setup to image an individual plant.

Authors: Quoc Le, Will Zou, Serena Yeung, Andrew Ng, Stanford University
Speedup: 4.4X
In a paper at this year's CVPR 2011, entitled "Learning hierarchical invariant spatio-temporal features for action recognition with independent subspace analysis", the authors explain how their unsupervised feature learning algorithm competes with other algorithms that are hand crafted or use learned features. For their training purposes, they used a multi-layered stacked convolutional ISA (Independent subspace analysis) network. An ISA is used for learning features from image patches without supervision.

Media and Computer Vision
Oil and Gas
Authors: Boise State, University of Colorado, University of Minnesota
Speedup: 2.5-4.5X
The authors introduce a GPU implementation of a three-dimensional mantle convection modeling at a high Rayleigh number to the solid earth geophysics community. They outline code development time, compare performance of CPUs versus GPUs, and deliver powerful visualizations.

Authors: Kevin R. Tubbs and Frank T-C. Tsai at Louisiana State University
Speedup: >20X
A lattice Boltzmann method for solving the shallow water equations and the advection-dispersion equation is developed and implemented on graphics processing unit (GPU)-based architectures. The proposed LBM is implemented to an NVIDIA Computing Processor in a single GPU workstation. GPU computing is performed using ArrayFire software. Mass transport with velocity-dependent dispersion in shallow water flow is simulated by combining the MRT-LBM model and the TRT-LBM model. The GPU parallel performance increases as the grid size increases. The results indicate the promise of the GPU-accelerated LBM for modeling mass transport phenomena in shallow water flows.

Authors: Louisiana State University
Speedup: >10X
A lattice Boltzmann method (LBM) on high performance computing (HPC) environments for three-dimensional shallow water flow fields coupled to mass transport is developed. LBM is an attractive method for solving the multilayered shallow water equations because the extension to multilayer is straight forward with all of the simplicities and advantages of the LBM in mass transport in shallow water flows and the LBM performance on central processing unit (CPU)-based and graphics processing unit (GPU)-based HPC environments.

Hire our acceleration gang
Hire us to accelerate your code. Or to train your pros. Or even to write new code for your organization!
We've already helped thousands of organizations speedup their code. We've accelerated algorithms, data sets, and challenging problems of all types in the past, and we're confident that we can accelerate your code too.
---
Schedule a consultation
---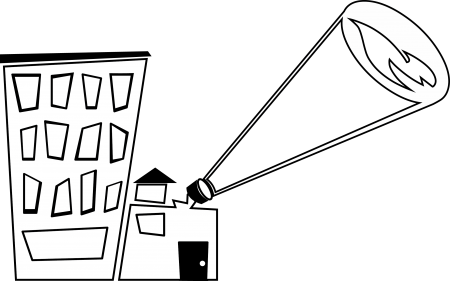 ---
---

---
Lincoln Financial Group ported their CPU code (C/C++) to CUDA, and this enabled them to speed up the necessary financial calculations. Their primary objective was to reduce the time taken to run this code. Before porting to CUDA, they required 10-12 hours to run the entire code. After porting to CUDA, they were able to do the same work in about 30 minutes.

---
Reveal Imaging, an SAIC company, uses ArrayFire in developing threat-detection products for transportation systems—such as cargo and baggage screening in airports—and in securing facilities and public events.

---
The Glasses.com app relies on computer vision to recognize the features of a user's face. The application then generates an accurate, high-fidelity, three-dimensional model of that face, and virtually places selected frames on the image.
---
---
Starter Package ($500)*
Hire us for 1-day. We set you up with one engineer dedicated for a full day, as well as support from senior and test engineers throughout the day. Here's how it works:
Initial phone call
You send us your code or algorithm
We analyze your code for potential GPU benefit
We accelerate as much of the code as is possible within the 1-day effort, applying our extensive GPU software libraries
We produce a final report, along with code
The final report outlines the best approach to follow for full GPU-acceleration of your code.
Buy the Starter Package
*Limit one (1) per customer.
---
Custom Coding Work
Why Choose Us?
Deep experience, already servicing thousands of customers
Quality work, with leading GPU software
Efficient delivery, with ArrayFire's code base we can deliver results fast
Proven, we make customers happy through faster code
Our Strengths
Excellence in GPU code
Well-written, efficient C, C++, Fortran, Java, or .NET
Application porting and integration
Tuning software to peak hardware performance
Scalability of algorithms to handle enterprise-level programs
 
Schedule a consultation
---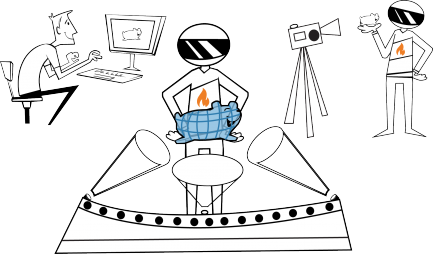 ---
Training
Attendees will receive the latest industry knowledge and techniques for GPU computing in CUDA and OpenCL.
ArrayFire offers up to four days of specialized GPU training in CUDA and OpenCL programming. We provide customized on-site training courses for customers that have 3 or more attendees from their organization. We can travel to your location and provide a CUDA or OpenCL training course tailored to meet your application-specific needs. We also offer individual trainings at our Atlanta office. Please contact us to learn more about our training offerings.
We recommend that attendees have a working knowledge of C/C++ in order to gain the most from the training courses. For more information about the content of our training lectures and hands-on practicums, please see the following training course syllabus.
---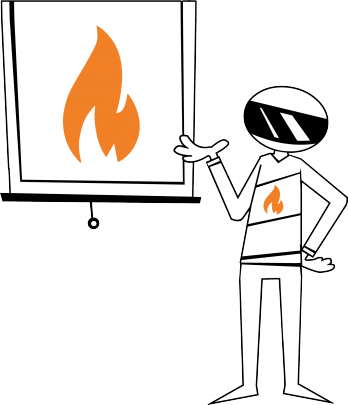 ---
Included in Course
Instruction by an excellent and interesting expert, with hands-on exercises
Use of a laptop with CUDA and OpenCL capable GPUs and CPUs
Choice of Linux or Windows operating system
Printed manual of lecture material
Electronic copy of programming exercises
---
---
Training Course Syllabus
Day 1, Introduction
Lectures:
GPU Computing Overview
The Programming Model
Basic Dataset Mapping Techniques
Libraries, ArrayFire
Profiling Tools
Practice:
A Simple Kernel
Equivalent ArrayFire Example
Using Libraries
Monte Carlo Pi Estimation
Timing and ArrayFire
Debugging Code
Day 3, Multi-GPU
Lectures:
Multi-GPU Use Cases
Multi-GPUs: Contexts
Existing Libraries
Scaling Across Multiple GPUs
Practice:
Out of Core Problems: Matrix Multiply
Task Level Parallelism: Optimization
ArrayFire Multi-GPU
Day 2, Optimization
Lectures:
Architecture: Grids, Blocks, and Threads
Memory Model: Global, Shared, and Constant Memory
Advanced Mapping Techniques
Streams: Asynchronos Launches and Concurrent Execution
ArrayFire: Lazy Evaluation and Code Vectorization
Practice:
Matrix Transpose
Optimization Using Shared Memory
Median Filter
Optimization Using Constant Memory
Stream Example
ArrayFire Example: Nearest Neighbor Algorithm
Day 4, Algorithm Problems
Lectures and Practice:
Reductions
Scan Algorithms
Sort
Convolution
Customer-Specific Problem
---